HI AND WELCOME. This community is dedicated to the young and very much talented actor/performer of Watanabe Entertainment's D2, Nishii Yukito! Honestly, the sudden spurt of this child's fanbase is crazy, but since I think we're all peaceful people here anyway, this is just some general guideline or.. something. for the community. Yes.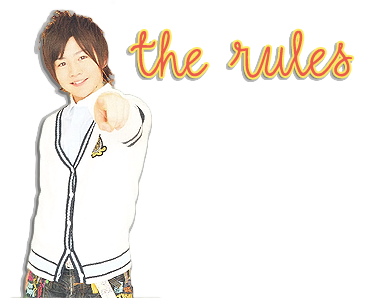 ★ There is only room for Yukki love in this community. That said, let us please respect each other and have lots of fun!

★ All posts must be related to Nishii Yukito... naturally.

★ LJ-cut entries that stretch the community layout. And no changing of font color/size/style!

★ Tag your posts properly. If you're unsure or the tag isn't on the list, please leave it blank and notify the mod (leaving a note in the entry, etc).

★ Advertise, but make sure it has something to do with Yukito (relevant D2 posts are welcome!)

★ Members-lock all download posts.


We take things easy. This is where all his cool fans hang out, so you might as well join the community yeah? That is all, let's continue to support our baby Nishii ♥